Andrew King Partner
Bastille Ventures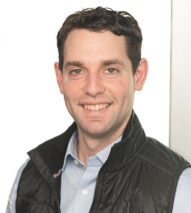 Andrew has worked across the early-stage startup and investing ecosystem as a venture capital investor, lead advisor at a startup factory, and as a corporate and startup-focused lawyer.  Andrew has led deals in B2B and B2C across the VR/esports, gaming, cybersecurity, digital health, payments, and DTC marketplaces.  Prior to his work in the startup investment and advisory space, Andrew was a hedge fund investor at Solas Capital Management, a long-short value fund, with research and evaluation under the two managing members and the representative of their portfolio investments.
Andrew began his career in JPMorgan-Chase's investment bank as an analyst covering the Diversified Industrial and Sports sectors and working as the day-to-day contact on the sale of the Minnesota Vikings NFL football team and MLB minority interest investments.  Additionally, he worked under the executive teams of the Dallas Stars and Pittsburgh Penguins National Hockey League teams in a number of roles ranging from finance and strategy to law.
Andrew received a law degree from Northwestern University, an M.B.A. from Cornell University, and a B.A. in Political Science from Denison University. He mentors at the University of Chicago's Polsky Center and MIT's student-oriented, delta v accelerator and has been a panelist and speaker at a number of universities and is the founder of a dog charity based in Washington, D.C.