Devika Patel Director
The Better Lab
Univ of CA - San Fran
Zuckerberg San Fran General Hospital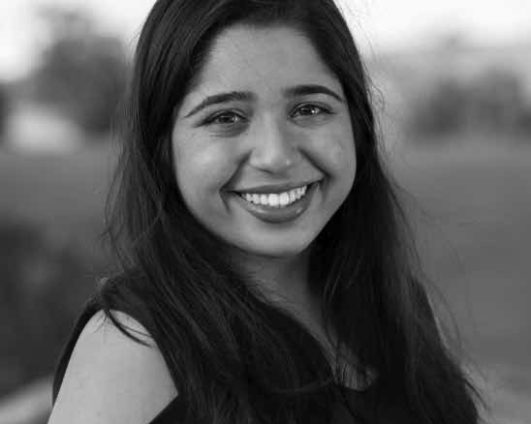 Devika received her B.S. in Engineering, Product Design from Stanford University with Honors in Education and her Masters in Community Health and Prevention Research from Stanford University School of Medicine. At The Better Lab, Devika is the Design Director, where she leads design efforts across multiple projects. Our work at The Better Lab includes developing a Virtual Reality curriculum for trauma care training, developing a mobile app for victims of violence and their case managers, and exploring digital medication adherence technology for TB patients in Uganda.  Prior to The Better Lab, she led design and research efforts at the global nonprofit TeachAids on a new health education curriculum, developed in Virtual Reality, in the United States. Her work is primarily in the space of human-centered design, engineering and research in the healthcare space. Her experience spans designing and developing an award-winning board game to facilitate social connection for adults with Autism, researching menstruation taboos in rural India, and designing sustainable toilet models for low-income communities in rural India. Outside of the world of healthcare, she practices classical Indian dance, dabbles in woodworking and metalworking, and reads nonfiction.