Dr. Deborah Henderson Director of the School of Nursing
College of Health Sciences and Professions
Ohio University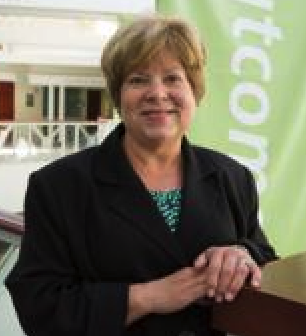 Deborah Henderson PhD, MSN, RN, CNE is a Full Professor and Director of the School of Nursing, College of Health Sciences and Professions, Ohio University, Athens, Ohio.
Henderson's teaching experience includes undergraduate, master's and Doctor of Nursing practice as well as inter-professional healthcare discipline education.
Henderson is a certified nurse educator (CNE) through the National League for Nursing and a LANP Fellow (Leadership for Academic Nursing Program) through the American Association of Colleges of Nursing. Research, grant and publication interests include interprofessional education and simulation, nursing workforce development, nursing curriculum, virtual reality enhanced simulation learning in the health disciplines, preparing healthcare professionals for interprofessional roles in behavioral health online nursing education innovations, health policy, population health and health disparities.  Henderson has participated on international nursing education and curriculum projects and authoring a simulation course for the development of teaching and learning by nurse educators through the National League for Nursing.  Henderson is a co-investigator on a virtual reality NARCAN project.  Henderson is the co-principal investigator for a state grant for virtual reality scenarios designed to train nursing and social work providers on implicit bias for those who are dealing with substance use disorders and addiction issues.  Henderson is also currently the project director on a federal grant that will educate nursing, social work and counselor education graduate students in interprofessional teams in behavioral health settings in high demand, high need areas which are focused on opioid and substance use disorder treatment and recovery across the lifespan.