James Ravitz Partner
Wilson Sonsini Goodrich & Rosati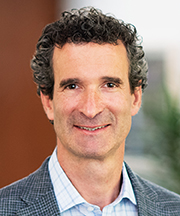 Jamie Ravitz is a partner in the Washington, D.C., office of Wilson Sonsini Goodrich & Rosati, where he is a member of the firm's U.S. Food and Drug Administration (FDA), healthcare, and consumer products compliance practice.
Jamie regularly works with manufacturers and distributors of products that are extensively regulated by the FDA, such as medical devices (including digital applications), drugs, biologics, food, cannabis, dietary supplements, and cosmetic products. He has worked with clients at all points in the product life cycle, from providing strategic regulatory approval direction at the product concept stage through post-marketing issues including product marketing, labeling, advertising, and recalls and crisis matters.
A substantial part of Jamie's practice includes counseling manufacturers and providers on healthcare compliance matters, including broad-based fraud and abuse laws, the Anti-Kickback Statute, the False Claims Act, the Sunshine Act, patient privacy statutes, and product reimbursement. He has worked with clients on numerous internal investigations, responses to Office of Inspector General (OIG) and U.S. Department of Justice (DOJ) subpoenas, and assisting in the defense of qui tam whistleblower suits alleging violations of the False Claims Act.
Jamie frequently works in a transaction support role, where he provides subject matter expertise in private equity and strategic M&A matters, as well as capital markets transactions. He speaks and writes frequently on topics related to the life sciences industry.
Prior to joining the firm, Jamie was a partner in the Washington, D.C., office of Arent Fox, where he led the FDA/healthcare life sciences practice. Earlier in his career, he was an associate at Sonnenschein Nath & Rosenthal.