Jane Allen CEO
Nashville Entrepreneur Center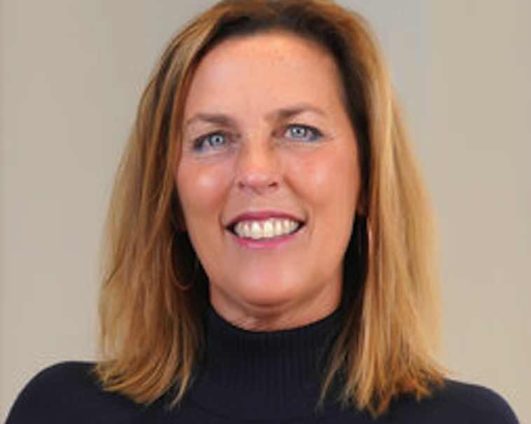 Jane Allen is an inspiring leader, a pioneering female entrepreneur, and a market disruptor who has innovated in traditional professions with unrivaled success.
Allen, entrepreneur and founder of Counsel on Call, n/k/a Legility, and Hanner Clarke, is the CEO of the Nashville Entrepreneur Center (EC), a non-profit organization dedicated to connecting entrepreneurs with the resources needed to increase their probability for success at any stage in their life-cycle.
Since taking over the role in October of 2019, Allen's experience in taking a business from the idea phase to a fully scaled, successful company has proven key in helping the EC strengthen its role as a significant support system for the vibrant entrepreneurial ecosystem in Nashville. With the vision of making Nashville the best place in America to start a business, the EC is poised for great impact given Allen's past success as both a leader and entrepreneur.
Allen is an attorney by training, having received her JD from the University of Kentucky College of Law and completed a federal clerkship in the Western District of Kentucky.  She first moved to Nashville in 1994, where she was an attorney at Doramus & Trauger (now Trauger & Tuke). In 2000, she left the firm to start her own business, Counsel on Call, an on-demand legal services company, which she grew into a nationally acclaimed business, known today as Legility.
By working with leading technology providers and utilizing highly skilled attorneys – and saving clients more than $250 million annually on legal expenses – Jane was able to capture the attention of the nation's leading corporations. Legility soon claimed more than one-third of the Fortune 100 companies as clients and became one of the largest companies in the alternative legal services provider sector.  Throughout this growth and consistent company performance, Jane became a sought-after advisor among Fortune 500 executives.
Since exiting the day-to-day operations of Legility, she has reviewed many business ventures, and started Hanner Clarke – a handbag company she co-founded with her sister, Rebecca White.  She is on the Board of Business Advisors for Gridiron Capital and remains a Board Member of Legility.
Allen has received numerous accolades including the prestigious EY "Entrepreneur of the Year" award.  She has been featured in publications including The Wall Street Journal, Inc. and The ABA Journal, and her companies have received many local, regional and national awards. Most recently, Allen was named one of the "Top 10 People to Watch" by the Nashville Business Journal and one of only three Nashville executives named to the national list "Influencers: People We're Watching in 2020" by The Business Journals.
Throughout all of these experiences, what Allen enjoys most is helping people be successful. Whether that is through the lens of a colleague, global leader or small business, or whether it's with one of the dozens of young professionals she's mentored during her 30-year career, Allen seeks to understand the situation and deliver solutions.
Allen is highly active in the Nashville community, including serving on the Harpeth Hall School board.  She is married to Greg Allen and the mother of four, three sons and a daughter.