Sandro Tavares Global Head
Mobile Networks Marketing
Nokia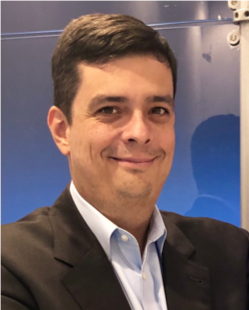 Sandro Tavares has more than 20 years of international experience in the telecoms industry, with the past 18 working within the Nokia family of companies. Sandro has held key roles that have been integral in shaping the latest evolution steps in the mobile industry and communicating these advances to Nokia service provider customers.
At Nokia, Sandro has served in sales and marketing positions, working in Brazil, Argentina, Finland and the U.S. He is currently Head of Mobile Networks Marketing, a position in which he leads a global team focused on promoting Nokia's solutions for mobile networks, including 5G. His team monitors the market engagement with customers and provides content for campaigns to position Nokia as the partner of choice for 5G, Cloud Computing and Digital Transformation, among others.
Previously, he served as Head of Business Development for Telco Cloud in the Americas, overseeing Nokia's sales and business development activities for Telco Cloud and Data Center infrastructure in the region.
Sandro is a sought-after industry speaker, presenting on such industry developments as NFV, Cloud and 5G. He has also published opinion articles in several specialized media outlets. His current topics of technical interest include 5G, NFV, Subscriber Data Management, Data Center Infrastructure and VoLTE/VoWiFi.
Sandro holds a BSc degree in Electrical Engineering from Universidade de Brasilia and an Executive MBA from Fundacao Dom Cabral in Brazil.