Senator William Frist, MD Former U.S. Senate Majority Leader
Heart and Lung Transplant Surgeon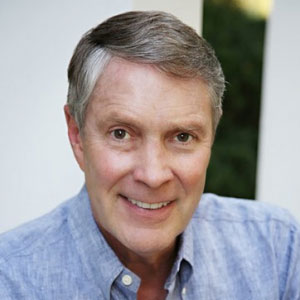 Senator William Frist, M.D. is a nationally-acclaimed heart and lung transplant surgeon, former U.S. Senate Majority Leader, and chairman of the Executive Board of the health service private equity firm Cressey & Company.  He is actively engaged in the business as well as the medical, humanitarian, and philanthropic communities. He is chairman of Hope Through Healing Hands, which focuses on maternal and child health and global poverty; SCORE, a statewide collaborative education reform organization that has helped propel Tennessee to prominence as a K12 education reform state; and NashvilleHealth, a bold new initiative that creates a culture of health and wellbeing by serving as a convener to open dialogue, align resources and build smart strategic partnerships to forge a dynamic plan to improve the health of all Nashvillians.
As a U.S. Senator representing Tennessee from 1994 -2006 (the first practicing physician elected to the Senate since 1928), Dr. Frist served on both the Health (HELP) and the Finance Committees responsible for writing all health legislation. He was elected Majority Leader of the Senate, having served fewer total years in Congress than any person chosen to lead that body in history. His leadership was instrumental in the passage of the 2003 Medicare Modernization Act and the historic PEPFAR legislation that provided life-saving treatment globally to over 12 million people and reversed the spread of HIV/AIDS worldwide.  He also held seats on the Foreign Relations Committee where he chaired the Subcommittee on Africa, the Commerce Committee, and the Banking Committee.
Currently Dr. Frist serves as an adjunct professor of Cardiac Surgery at Vanderbilt University and clinical professor of Surgery at Meharry Medical College. As a leading authority on healthcare, Senator Frist speaks nationally on health reform, government policy, global health, education reform, and volunteerism. His current board service includes the Robert Wood Johnson Foundation, The Nature Conservancy, Kaiser Family Foundation, Smithsonian Museum of the American Indian, Bipartisan Policy Center, and Nashville Health Care Council.  In the private sector, he serves on the boards of Select Medical, Teladoc, AECOM, and others.